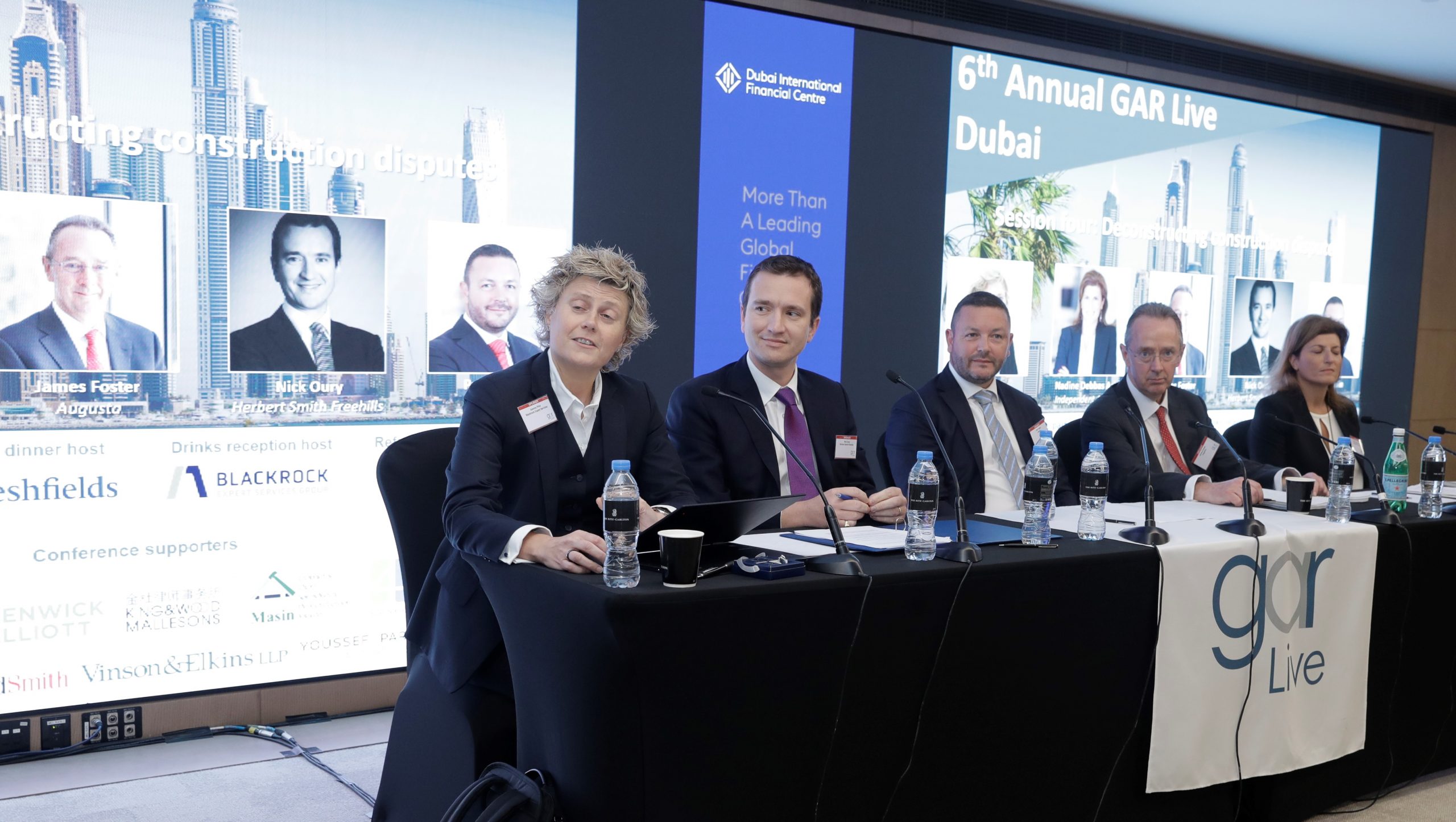 Back to News
Augusta's Head of Arbitration James Foster spoke on 21st November at GAR Live Dubai on 'Deconstructing construction disputes' along with Joanne Prior of Blackrock Expert Services, Nadine Debbas Achkar, Independent Arbitrator, Nick Oury of Herbert Smith Freehills and Paul Taplin of Ankura Consulting Group.
The panel considered key themes:
– What role do bifurcation, trifurcation and partial determinations play?
– Expertise and joint statements in construction disputes.
– Is the UAE's new arbitration landscape a nightmare for third-party funders, or a dream come true?