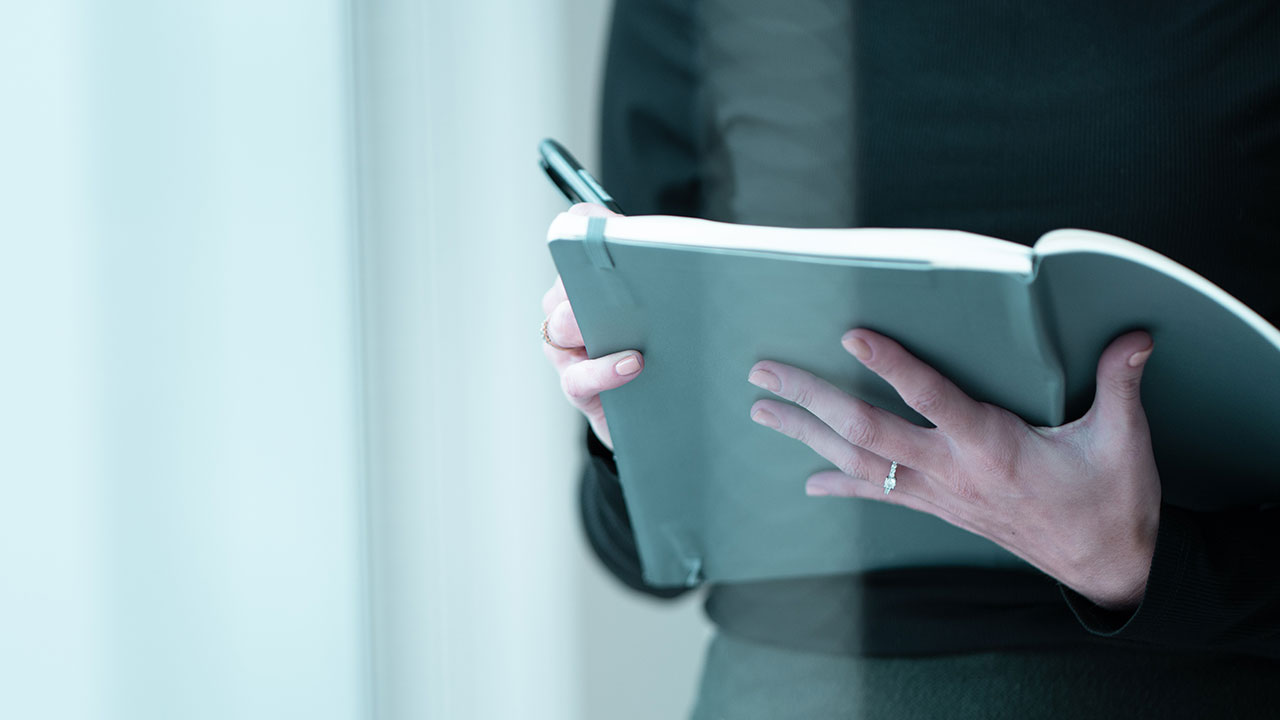 Back to News
6 April 2016
10 common Misconceptions on Litigation Funding & why they should
While there are thousands upon thousands of commercial litigators in the UK, there are still some misconceptions on funding that act as a barrier to getting litigation funding to clients.
While under the SRA Code of Conduct, solicitors must provide clients with the information they need to make informed decisions with regard to financing their litigation, few firms are consistently providing the client with the advice and options they need to make an informed decision. Here are the most frequent reasons lawyers give when asked why they haven't or don't advise on litigation funding, and why their reasoning may be based on misconceptions and out-of-date information.
1. I don't think funders are interested in cases in my area of practice
One of the most common misconceptions about litigation funding is that it's only available for a few limited case types. We frequently come across lawyers who think funding is only available for large-scale group actions, or international arbitrations.  This simply isn't true.
In reality if a case is commercial in nature, the client is seeking monetary damages, and the firm feels the claim has good prospects of success – funding is an option. It is also worth noting that case appetite can vary between funders. Just because you've been told by one provider that your area of practice is an 'excluded case type,' it doesn't necessarily mean that there isn't another fund who will consider it.
Many lawyers are surprised to learn that funding is available for some specialised areas of law such as shareholder disputes, contentious probate, shipping disputes, construction disputes, and intellectual property.
2. I've heard a case must have a ratio 1:10 costs to damages to qualify for funding
It's true that when assessing a case for the viability of third party funding, an estimated budget and a realistic estimate of minimum quantum are an important part of the due diligence process.  Ensuring that the means justifies the end is a necessary part of evaluating any case for funding.
That said, the idea that a case must have a 1:10 ratio of costs to damage in order to be economic for third party funding is simply not true. At Augusta we try to avoid giving a 'minimum' ratio, as a more holistic approach to case assessment (i.e. evaluating all relevant factors such as the level of funding needed, level of fees the firm can defer, the estimated time until resolution etc.) is always advisable. However, if we had to set a minimum ratio as a rule of thumb, it would be closer to 1:3 rather than 1:10.
3. My cases are just too small for litigation funding
The misconception that funding is only available for multimillion pound claims is actually founded in a historical truth. When the UK litigation funding market was in its infancy, funders were primarily interested in funding amounts of more than £1 million. However, this information is now obsolete – the market has moved on, and funding is available in a great range of amounts, starting from just a few thousand pounds. The focus is now on cases which are economic (i.e. good proportionality of costs to damages) rather than solely on 'big ticket' claims.
4. My Clients have the money to privately fee pay
Just because a client can afford to privately fund their litigation, doesn't mean they necessarily want to. We're finding increasingly that many clients who can afford to privately fund, are still interested in taking at least some of the costs of litigating 'off balance' sheet by using a third party funder.  This is especially true with SME clients many of whom would rather reinvest in their business than finance litigation.
While we certainly encourage client contribution to cases, we often find that clients can experience 'litigation fatigue', when they are solely responsible for paying legal fees (as litigation can often last longer and cost more than initially expected).  Third party funding can help to improve the relationship between the client and the fee-earner, as SME clients are less likely to view the firm's fees as a drain on their business's cash flow and more likely to view the litigation as an asset the value of which can be realised with the firm's help.
5. My firm is willing to do 100% CFA or a DBA, so funding is not needed
Some firms have the appetite and ability to put 100% of their fees at risk. Which means that client's risk in relation to the cost of solicitor's fees may already be sufficiently hedged.
While alternative fee arrangements attract clients who cannot necessarily afford to fund their own case, they come at the costs of cash-flow to the firm.  Using litigation funding to partially fund a case can help significantly increasing the number of cases that a firm can afford to run on a deferred fee basis.
Furthermore, even if the firm is willing to defer 100% of their fees, there are still the costs associated with counsel, and disbursements like court issue and expert fees which the client will need to finance. With court fees on the rise, and experts unable to operate on a contingent fee basis, disbursement funding can be key to offering a client the best possible financing.  Using Funding and ATE to supplement a CFA can create an extremely attractive financial package for a claimant.
6. Litigation funding is just too expensive; all funds seem to charge the same high price
As a litigation fund, we are constantly asked 'how much' litigation funding will cost the client. Unfortunately there is no simple answer to this question.
When we evaluate a claim for funding, we try to keep our success fee as competitive as possible, in order to maximise the client's net share of damages.  While every fund must aim to reach certain return levels on their invested capital, not all funders charge the same rate.  Prices can vary greatly across providers, and so can pricing models.  Some funders will charge on a 'greater of' basis which means the client either pays a % of damages or a multiple of their committed capital, whichever is the greater number, while other funds may charge a flat rate of interest.
At Augusta we collect our success free from the 'net' revenue of a case, this means we only collect our success fee after the law firm, counsel and the claimant are paid/reimbursed for any contribution they have made to the running of the case. Ultimately the price of the funding will depend upon the budget and quantum and assessment of the individual case, but in many instances we take only 20% or less of the net revenue of the claim (after base legal fees, and client contribution are paid).
7. I'm concerned about the client/firms liability to repay the funder If the case does not succeed
Most third party litigation funding is 'non-recourse.' This means that if the case is not successful there is no recourse against the client or the firm to repay the financing, or rather the funder's recourse is only against the "proceeds" of the claim. Augusta's funding is non-recourse so as long as the client and the firm comply with the terms of the litigation funding agreement, there should be no concern about the client or the firm becoming liable for repayment of the funds if the case goes on to be unsuccessful.
8. The funding application process is just too time-consuming; I want to focus on the actual case I've been instructed to run
Some fee earners may have had a previous bad experience where they spent a great deal of time preparing an application for litigation funding, only to ultimately have the case turned down by the funder.
As litigation funding is still an evolving industry in the UK, many funds are continually improving their process to make them more efficient and effective for firms to use. At Augusta our process has been streamlined based on past experience, to waste as little of the fee earner's time as possible.  We first conduct an economic assessment based on a small amount of information, and then only ask for the case papers and further information if we feel the case is viable for our funding.
We know that when trying to source finance for litigation, a tremendous amount of responsibility can fall on the fee earner to demonstrate the merits of the case, answer case review questions, and provide a realistic budget. We're dedicated to making the process of applying more accessible and efficient. With this in mind, we've improved our application process for larger, more complex matters by removing perceived barriers in our application process.  We do this by: offering fee earners assistance with budgeting from a qualified cost lawyer; ensuring fee earners are able to meet with our case analysts earlier on in our application process, and providing the fee earner the opportunity to explain the merits of the case to our case analyst in their own words.
I'm concerned about aggregate costs to the client of a CFA, ATE Insurance & a funding arrangement – will there be any damages left for the client
There's no doubt about it – litigation is expensive, and when it comes to fully hedging a client's litigation risk, the aggregate effect of a CFA uplift, an ATE premium and a funding success fee can eat into the client's damages.  However, most litigation funds offer ATE insurance as part of their funding package, and it's very likely that the ATE available through a funder's facility will be below market rate and can be wrapped into the costs of funding.
At Augusta we offer ATE insurance for adverse costs through our facility with an A-rated insurer at 15% of the sum insured.  We also fund the ATE premium as part our finance package, so there is no upfront cost to the client.  Our very reasonably priced insurance minimises the aggregate costs of ATE and funding while effectively hedging the client's litigation risk. In addition to this, where Augusta is funding the client's disbursements and counsel's fees, there is no need to insure this risk, as our funding is on a non-recourse basis.
10. I'm not confident advising my client on Litigation Funding, I just don't know enough about it to give them any advice.
I've spoken to many fee earners who simply don't feel confident on giving their clients advice on litigation funding, and therefore are only able to give their clients very minimal information on it.  Namely – 'it's out there, feel free to explore it if you're interested.'
Many fee earners find the process of advising a client on the finer points of what may be a rather lengthy litigation funding agreement to be a bit daunting. If a fee earner has no previous experience with funding they may feel out of their depth trying to ensure their client is getting a fair deal and giving them adequate advice on what they are signing up to.
At Augusta we're happy to talk fee earners through our litigation funding process and meet with clients to ensure they feel comfortable with our role in their case.  However, if the fee earner is uncomfortable advising on litigation funding, they may wish to contact a specialised litigation funding broker to help with the application process and to provide the client with specialised advice. At Augusta we work with a number of reputable brokers who can assist fee earners in the litigation funding process.
When considering which broker to instruct we recommend that you check that the broker is regulated (FCA or CCA), and that they specialise in litigation funding.  If in doubt, you may wish to ask for references from other reputable firms and fee earners that have previously used their service.  If you do wish to use a broker to help advise your clients, it's always advisable to ensure they're independent and that they're transparent about their fees or commissions and which funder they intend to approach with your case. At Augusta, we're confident that our pricing and service is the most competitive in the market, so ensure that the broker sends the case to Augusta for a quotation.
If you'd like to discuss ways in which litigation finance can benefit your law firm, or have a case which may require litigation finance, speak to our team in either London or Sydney.